click on images for larger view.
UAG1 HHK Shall We Dance RATN RATI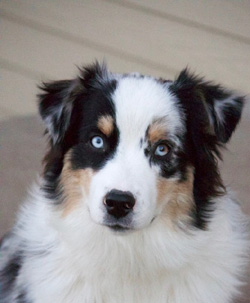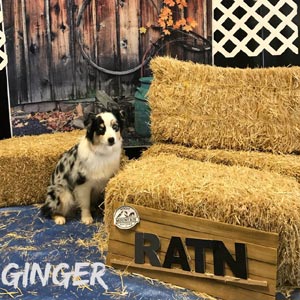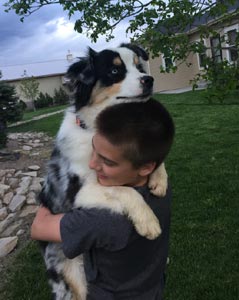 "Ginger"
AKC, UKC, MASCA, ASDR Blue Merle Female DOB 6/30/16
Owned by Erin Gerhardt-Valois
Sire: Timberline Devil N Blue Jeans At HHK
Dam: Timberline's Velma Of Hot House
Email us to request pedigree information.
Genetic Test Results
Prelim Hips - Good (OFA)
CERF - Good (OFA)
prcd-PRA - N/N (OFA)
HC - N/N (OFA)
MDR1 - N/P (OFA)
The Miniature Australian Shepherd Club of America is pleased to have partnered with Paw Print Genetics to provide affordable testing for your dogs. Using discount code MASCA, save 20% off any order or 25% off two or more tests in the same dog, including disease tests, coat colors and traits, or 40% off the Miniature Australian Shepherd Disease Panel. Find your tests here: https://www.pawprintgenetics.com/products/breeds/39/ Place your order at https://www.pawprintgenetics.com/ or call them Mon-Fri 8am-5pm pst at 509-483-5950. This code is valid through December 31, 2016, cannot be applied to previous orders or combined with other offers. Discount excludes Parentage testing and DNA profiling. Be sure to use your discount code only for MASCA members at checkout!